American Made & Family-Owned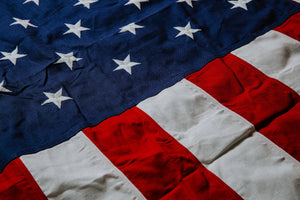 Transform your space with custom metal art
Personalized Pet Signs
Show your love for your pet with a personalized metal sign! Our experienced design team can craft signs with your pet's name, image, and more to create a one-of-a-kind piece of art that you will treasure for years to come. 
At Tahoe Metal Design, we use only the highest quality metals to create our pieces. We take great care in crafting each piece to ensure that it is strong and durable enough to withstand the test of time while still looking beautiful. 
View all
Home Décor
Tahoe Metal Design creates unique, personalized home decor that brings life and character to any space. Our custom metal art is handcrafted to your exact specifications. 
Choose from a selection of metals, finishes, sizes, shapes, and colors to find the perfect piece that fits your space. With our wide range of options, you can be sure we have something that will suit your needs. 
View all
Monograms
Our custom monograms make beautiful home decorations. We will work with you to design the perfect monogram for your home or office that reflects your personal style and taste. We have a variety of metals and finishes available so you can create the perfect look for your space. 
No matter what type of metal art you are looking for, Tahoe Metal Design can help make it happen. Our talented design team will work with you every step of the way to ensure that your custom piece is exactly what you envisioned. Get started today and bring your vision to life! 
View all
Customizable Décor
Our custom metal art is completely customizable, and our talented craftsmen are on hand to help you create the perfect piece of décor for your home. Every piece we create is a unique work of art that reflects your own imagination and creative vision. 
With Tahoe Metal Design, you can create stunning pieces of décor that will instantly become the focal point of any room. We use only the highest quality materials to ensure our products stand the test of time and look beautiful for years to come. 
View all
Limitless Colors
Free Powder Coating
Looking to make your design just right with a custom color, we have tons of options that will improve the look and durability of your custom metal art. 
We offer free powder coating for all our custom metal art pieces, so you can be sure that your artwork will last for many years to come. Our powder coating process ensures superior protection from wear and tear, as well as rust and corrosion.